"giving customers clear results"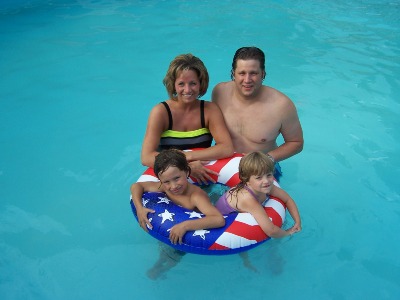 Thank you for visiting our web site. We are a family owned and operated retail pool store located in Clarkston, Mi. We opened our "little" pool store in May of 2008, and have continued to splash through the years with good old fashioned "home town pride". My wife and I were both graduates from Clarkston High School. When the decision was made to go into business for ourselves Clarkston was our only choice.

In addition to opening up in our hometown we chose to carry products that are either made, or purchased right here in Michigan. The pride of our products have to be the Clear Result, Spa Pure, and Ocean Breeze chemical lines manufactured in our great state! We are the exclusive Clear Result dealer in the area. Our products are considered "high end". We will never compromise quality for price. That's what the big box guys are for.

Educating our customers is one of our highest priorities. The easier your job is, the more lounging and sunning time you have. We accomplish this by having a water chemistry instructor on staff. John teaches classes for industry dealers, employees, and homeowners.

John's credentials don't end with water chemistry. Spa service is another niche that he has focused on over the years. Oh yeah, he's also a licensed builder.

Our store is located at 6473 Sashabaw Rd. Clarkston, MI. 48346

Our Email is IndependencePoolAndSpa@Comcast.Net

Our Phone is 248-922-9910

Contact us today to learn more.